By Corinna Barnard
Ann Wright recalls that a U.S. military warship shot down Iran Air Flight 655 in 1988 and Washington insisted afterwards that it was correct in doing so. 
The Iranian military shot down a U.S. spy drone last week, bringing the two countries to the brink of war.
Iran said the drone was over Iranian airspace, as the country's foreign minister detailed in a tweet.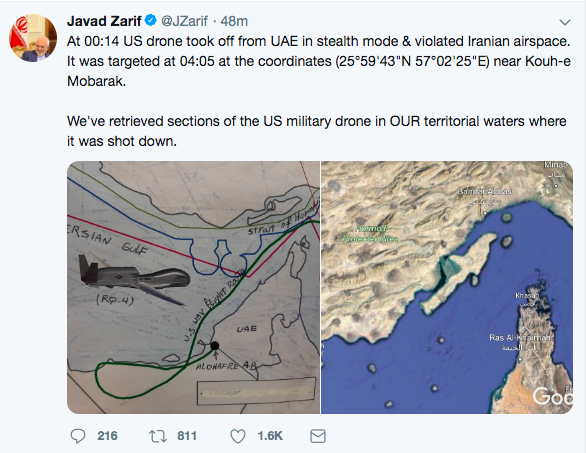 The U.S. says the drone, a $22 million RQ-4A Global Hawk, was in international airspace.  
But why should one believe the U.S. with its history of lying?  
Remember back to 1988, during the Iran-Iraq war, when the USS Vincennes, a guided missile cruiser, shot down Iran Air Flight 655 with all 290 people on board including 66 children.  The regularly scheduled passenger flight was over Iran's territorial waters in the Persian Gulf on the routine flight path shortly after taking off from Bandar Abbas heading on…